 
Boyue Likebook Mimas (White) + Cover
The Boyue Likebook Mimas  represents the family of professional 10.3" sized powerful ereaders. Equipped with Octa-core processor, 2GB of RAM+16GB Storage, Open Android 6.0.1 and Google Play. Dual Touch and the front-lit display with color temperature system will make reading and working on the big screen even more delightful....

Free shipping via UPS to EU for selected products and from 550 EUR. Low-priced shipping via UPS Express worldwide .

Returns accepted 14 days after delivery (please read our Terms and Conditions)

Boyue Likebook Mimas

With the  10.3 "E Ink Mobius  Screen + Integrated Front Light with the light color selection system
 
Very sharp with the resolution of 1872x1404 pixels (227ppi) and high contrast. No glare or reflection. Energy efficient. Your eyes will thank you. Comfortable reading in strong sunlight as well as in dark ambient.
 
Some of the main advantages of the E-ink screen:

Lowest power consumption
High Resolution:
 
Electromagnetic (WACOM) and capacitive dual touch screen.

With the supplied stylus, you can draw on the screen just as you would draw and write notes in your PDF documents with a real pen.
WACOM digitizer ensures precise lines.
In addition, thanks to the capacitive layer, you can control the Likebook Mimas with your fingers like ordinary Tablet PC.
 
 

1.5 GHz octa-core processor

Latest high-performance octa-core processor enables even faster computation of complex rendering processes and makes working with your documents very comfortable.
 
Android 6.0.1 OS

Take advantage of the huge range of software offerings that are compatible with this operating system.
 
3.5 mm Audio Jack

For your music or text-to-speech function. Play music in the background, listen to your audiobooks.
 
High-speed WIFI + Bluetooth 4.1 + USB-C

Stronger WIFI antenna, more stable connection and faster download speed. Surf your favorite pages or upload files or ebooks quickly and conveniently. With integrated Bluetooth 4.1 technology, you can transfer your data without WIFI or use an external keyboard, pedals or audio devices. Efficient, fast, comfortable.
 
2GB RAM + 16G + TF Card support up to 128GB memory

2GB RAM + 16G storage + possibility to extend your memory via TF card - no more worries about memory. More apps, big files, everything you want on your device.
 
Multi-format support

Likebook Mimas supports all most common formats
 
other special formats can be supported with third-party applications.
 
Mobility

Despite its size, it is still comfortable to handle  - both in the hands and in the bag.

Large capacity battery

With the 4700mAH lithium-polymer battery, you can achieve about 2-3 weeks of standby time.
 
The scope of delivery:
Protective cover
Likebook Mimas
Wacom Pen
Screen Protector
USB-C cable











Data sheet
Dimensions

191*262*8 mm

Weight

430g

Display

10.3 " E-ink HD Mobius Screen 1872x1404 Carta (227ppi) with Front Light color system

Touchscreen

Dual (capacitive touch + Wacom)

Processor

RK3365 8-Core 1.5GHz

Memory

RAM 2GB LPDDR3 +16GB Storage + TF Card support

Connectivity

WiFi (802.11b/g/n) + Bluetooth 4.1 + USB-C

Audio

3.5 audio jack

Battery

4700mAh Polymer Li-on
K Manos




Apr 28, 2020

Review is pending moderation
P Olivier




IP: 193.51.2.77





May 16, 2019




Very good product for my use

I bought this tablet 3 months ago now, and I use it every day since. My main uses are handwritten notes and annotation of pdf documents. I also use it as a reader to read pdf documents mainly and more rarely books in epub format.
Since the firmware release 1.02, the addition of the palm rejection option in the program used to annotate pdf files is a big plus (before this update, it was impossible to annotate a pdf correctly without being able to put your hand on the screen).
The battery has a very good autonomy for me, I charge the tablet every 15 days or so.
Very good purchase (for the price), which I recommend, and this is what I did with a colleague who now also owns another copy of this Likebook Mimas.
C Victor




IP: 142.255.93.173





Apr 30, 2019




I love the Mimas

I have the remarkable which is great hardware. But I wanted android to so more things. And this is it love it.
K Shruti




IP: 122.166.156.186





Apr 9, 2019




Great Device and Service from the Store

Great experience overall. I got the device in 5 days.

I have a concern though, and wonder if this can be passed onto the makers of the device. I read PDFs mostly. Annotations all work. But the problem is with the dictionary within a PDF. Instead of selecting a whole word, the device selects a single letter, and so the dictionary lookup is never correct.
If this is not the right place for software concerns, kindly point me to the right forum. Thank you!
H Jean-Christophe




IP: 130.79.79.217





Mar 26, 2019




Replacing all paper, at last

About the shop: quick service, received the product within three days.
About the product: from the day I-ve been using computers (that was 25 years ago) I kept hearing about the end of the paper. Clearly, the tech wasn't still there. When e-ink appeared I knew it was now possible so I've been waiting for this for about ten years... e-ink tablets with note-taking began to ship about 5 years ago but the writing was still playing catch with your pen, the usability was not so good. Then there was this thing from Sony, the Remarkable, the Boox Note. But you could buy a LOT of paper, pencils, and erasers with the money they cost. You still can, but the 469€ price tag, with the sd-card slot and backlight, finally decided me to try it.
So what? The hardware looks good, it has good build quality. The tablet tends to pop out of the provided protective case if you hold it by one of the bottom corners, I'm concerned that someday I don't notice it and it falls down. Note-taking has a really good feel and can easily replace paper on a daily basis, with added benefits like unlimited undo, redo and special editing you can't do on paper. However, the software feels somewhat beta and rushed out: some basic features are missing, like copy-pasting part of a note, reordering pages. I couldn't find a way (yet) to add templates to the note-taking app. PDF annotation should feel just like the notes app. While the device is black and white, documents can be transferred to other devices so there is no reason to be unable to draw in color, but the only colors available are black and white. The translation is, at least, incomplete. There are blatant errors in English and French is terrible (I wanted French, but it made my eyes bleed so I got back to English). In short, the software could be made way better, but since there seem to be regular updates I hope for improvement and I do not remove stars. The only thing I am somewhat disappointed is battery life. I expected it to last about a week without wifi but using the note taking function seems to use quite some power. Turning on wifi literally drains the battery.
Only registered user can add review.
Login
Questions
(28)
From
Tom
|
2020-05-30 01:18:52
Hi,
Do alita, muses and mimas all have the split screen option for taking notes next to a pdf?
Thank you

administrator
Hi,
unfortunately in the current software version, the implemented PDF Reader app does not support such a feature. If the advanced notetaking functionality is important to you, we suggest rather give a try to Onyx devices.
From
Alexandru Diaconescu
|
2020-03-01 16:24:07
Hi

I have a Mimas and I am Romanian. I need to use FR-RO. German-RO and English RO dictionaries. Where I can find this ones.? the right format .?
administrator
you can find here: http://download.huzheng.org/ a big selection of free Startdict dictionaries, which are compatible to the Onyx dictionary app.
From
Andrea Casini
|
2019-08-31 11:31:13
Same problem as Pedro's. I cannot download the updates via the reader WiFi: the update process is stuck at "establishing connection" and then "retrying" without even showing a progress bar. It could be a problem of Boyue server, or an ISP issue (like port filtering) on user's side.
When the user is informed of the update availability, the "From local memory" option is offered besides "Update via WiFi" and in that case the proper "update.zip" file in the root directory is needed. If Boyue offers that way for installing updates, they must allow users to download them from somewhere.
administrator
Here is the download link for the latest update version (Mimas)
https://mega.nz/#!iFJnRAJD!jZQjAdDAIMcBymR89fTSgptEaf7KCwtwUNWUe5QMC6A

Please download it, change the name to update.zip and copy to the root directory (upper level in the folder structure of your storage) of the storage of your Mimas .
In the settings ->system update select update from local memory.
From
Boris Salazar
|
2019-08-24 01:08:27
Hi,
It only brings a Quick Start Guide not very udeful (very poor instruction), where can i download a real "Users Manual"?. Thanks.
administrator
Hi. The more detailed version of the user manual is still in work and will be available a little bit later. There are many major changes in the Likebook software in next updates, therefore we don't release detailed manual yet in order to avoid mistakes.
From
Pedro Javier Díaz de Vega
|
2019-08-14 20:25:13
Hello
Hello. Where Can I download the firmware BYRead-V1.1.2-2019080920 para likebook mimas? I can't update it through the network so I want to download the update and install it from the device
administrator
Hi,
Here is the download link for the latest update version (Mimas)
https://mega.nz/#!iFJnRAJD!jZQjAdDAIMcBymR89fTSgptEaf7KCwtwUNWUe5QMC6A

Please download it, change the name to update.zip and copy to the root directory (upper level in the folder structure of your storage) of the storage of your Mimas .
In the settings ->system update select update from local memory.
Your Question has been successfully sent our team. Thanks for question!
Customers who bought this product also bought:
digitizer-stylus
BOOX Marker Tips. Wacom Stylus Nibs
Original replacement nibs for Wacom styluses of Onyx professional and Boyue devices with...





(0)
protective-covers
Protective Cover Boyue Likebook Mimas
Original Boyue Likebook Mimas protective cover made of PU leather with Auto Sleep...





(0)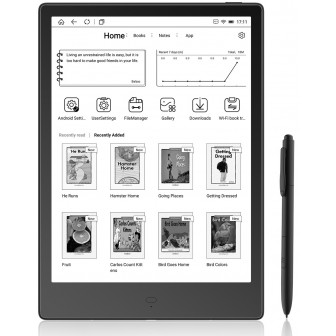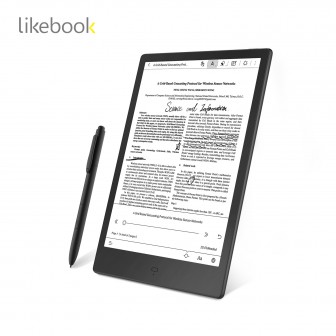 10-3-inch-screen-reader
Boyue Likebook ALITA + Cover
The latest Boyue Likebook ALITA belongs to the family of Professional 10.3...
€373.00
Regular price
€437.00
Price





(1)