New products
accessoires
Note Screen Protector 10.3
Matte screen protector suitable for Onyx Boox Note
Protects against glare...





(0)
All new products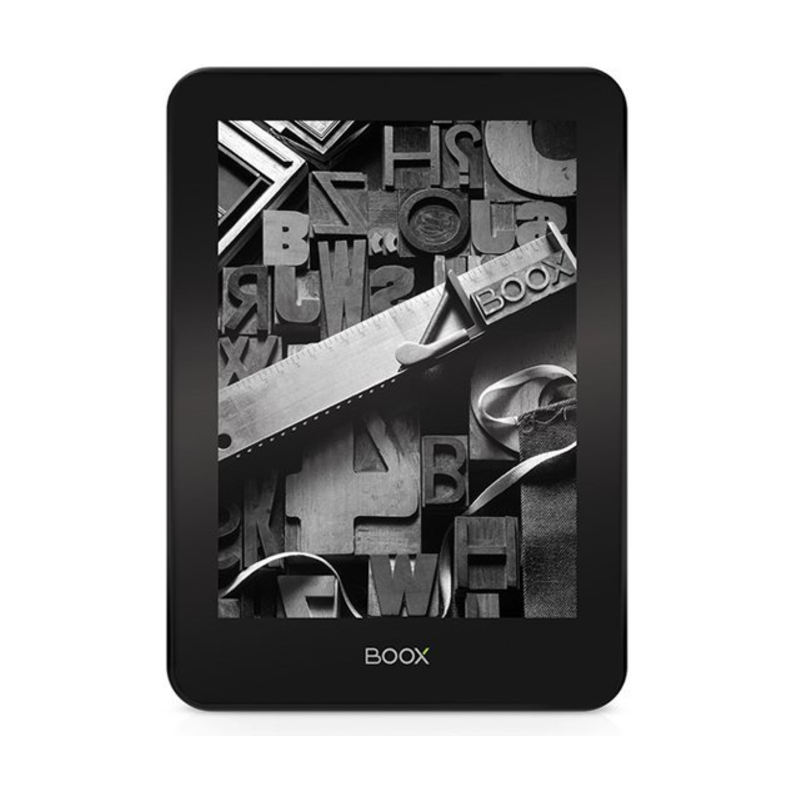  
ONYX BOOX Kepler Pro
Free Shipping (EU mainland)
Onyx Boox Kepler Pro  is the best  6"  EReader from Onyx. 1448*1072(300DPI)Carta 2+ EINK Display offers more contrast and sharpes picture, touch screen, built-in LED lighting, audio features, WIFI,  Bluetooth 4.0, 16G memory, TF card support (32G), Android 4.0.4 (ugrade to 4.4 is possible), 3000mAh (battery life up to 4 weeks).
Calculate Delivery Cost
Free shipping via UPS to EU for order value from 100 EUR. Low-priced shipping via UPS Express worldwide .

Returns accepted 14 days after delivery (please read our Terms and Conditions)
Onyx Boox Kepler Pro

First smart reader, which has got cortex A9 1GHz processor. Fast prozessor enhances the fluency of the system and refresh rate.
Powered by 4.0.4 Android OS (upgrade to 4.4 possible). It  allows you install morel kinds of reading APPS to extend your reading world. You can purchase, download books on your BOOX, read and comment them  and share your comments with others.
 
Special features of the premium class E-Readers:
Kepler Pro has got a  light metal alloy housing, flat panel display (with Dragontrail protective Asahi glass layer: https://www.youtube.com/watch?v=WpbOoQpwAFs) and two physical buttons on the side edges of the device. These buttons can be used as volume (for example for Kindle App for page changing), page or home / back buttons.
 
E-ink Display
High-resolution Eink Screen, 1448*1072(300DPI)Carta 2+  Technology supporting "snow field" refreshment.  The sharpest and clearest display on the market, 16 gray scale, 180° visual angle, more whiter background and darker texts, smoother refreshment, no glare, paper-like Reading. Capacitive Multi Touchs screen.
 
Built-in front light. Soft and evenly spread light directly to the display screen , bright but not glaring. Brightness is adjustable and support turn off the light completely. Reading at any time and ambient is comfortable - night or day time.
 
Physical Buttons
Two physical buttons:  on right and left side page turn buttons.
Easy to operate without touching the screen.
 
High-speed WIFI and Bluetooth 4.0 for more connectivity.
Enhanced WIFI modul, fast connecting speed and starting of  browser. You can download books, read online and surf on internet freely and more faster.
 
16G Storage
Built-in 16GB storage and 1GB RAM, support of external TF card up to 32GB -  no worry about storage anymore. More APPs, large files, storage all what you want on your device. Create a mobile library just for yourself.
 
Multi-Format Support
ONYX BOOX Kepler Pro supports 15 types of formats, including:
PDF EPUB TXT MOBI CHM DJVU HTML RTF FB2 DOC PDB etc. text formats
JPG PNG BMP etc. image formats
other special formats can be supported by using third-party APPs.
 
Mobility
7.5mm thick, 205g weight only. Alluminium alloy shell. A complete library for your pocket.
 
Large capacity battery
With the 3000mAH Lithium polymer battery, you can achieve about 4 weeks long standby time.
Auto sleep/awake by using with our official high quality cover. Open the cover to wake up your ONYX BOOX Kepler Pro from stand-by. Close the cover to send your device in sleep mode.  Convenient and power-saving.
 
Scope of delivery:
ONYX BOOX Kepler Pro
USB cable
Protective sleeve

 
 

Data sheet
Dimensions

158.9 x 114 x 8mm

Weight

about 205g

Display

6" E-Ink, 1448 * 1072 (300DPI) Carta 2+ , Front Light

Touchscreen

Capacitive Multitouch

Processor

Cortex A9 1.2G Dual-Core

Memory

RAM 1G LPDDR2, Storage 16G, Support of MicroSD up to 32G

Connectivity

WIFI, 802.11b/g, Bluetooth 4.0, Micro USB2.0

Battery

3000mAh LI-ION Polymer Battery
A Werner




IP: 89.144.218.9





Apr 12, 2018




Hervorragend

Seit Jahren suche ich nach einem eInk Tablet - hier ist es.
Der Screen ist zwar nicht Multimedia geeignet, aber durch den A2 Refresh ist ein fließender Bildaufbau möglich - somit Scrollen bei Internetseiten.
Bis jetzt habe ich noch kein Bluetooth Gerät gefunden, das ich nicht konnekten konnte.
Touchpad Tastatur, GPS Maus, BT Lautsprecher, Autoradio.
Ich musste nach 28 Stunden Navigation abbrechen, weil ich keinen "Saft" mehr für das verbundene GPS Gerät hatte - der Kepler Pro hätte noch einige Stunden weitermachen können - A2 Refresh hat problemlos die Kartennachführung ermöglicht.
A2 Refresh ermöglicht fließende Eingaben/Löschungen in Office Applikationen - dieses Gerät ist mE der Ideale Garten Computer (>6" ist schlechter transportabel)

Und jetzt erst komme ich zum Lesegerät - OReader bietet mehr Komfort, als alles, was ich vorher gekannt habe.
Der Bildschirm ist gleichmäßig ausgeleuchtet und die Lichtfarbe ist nahezu weiß.
Der Kontrast ist hoch und Led-Lichthöfe sind kaum erkennbar, sodaß ich nicht in der Lage war, die Anzahl der LEDs festzustellen.
Summa Summarum: ein Top Gerät
Mark Nolette




IP: 72.71.210.162





Sep 13, 2017




The Kepler Pro is marketed as Onyx's best 6 inch eReader, and so far, it has lived up to its hype in my experience. The metal alloy backing and side buttons, and the flush display, help to give it a feel of higher quality when compared to the C67ML Carta. The K-Pro offers 16 GB of internal storage, of which about 12 GB is available to the user. This easily surpasses the 8 GB of the C67 series and the Boyue T62/T63 series. The K-Pro's user app partition is about 1 GB - more than the C67 series and equal to Boyue's offerings.

Though the K-Pro and the C67ML have the same CPU, the K-Pro has double the RAM (1 GB compared to 512 MB). If you use only the stock reader apps, you won't noice much of a difference in performance. But, if you install additional Android apps, the extra RAM translates into better overall performance.

The left and right buttons are conveniently placed, and are customizable to a point. Page turns are generally quick and smooth, whether you use NeoReader or a third party app like AlReader. NeoReader 2.0 is actually quite good as a reader app, if you use ePub or PDF. The PDF reflow function works well. The ePub experience is customizable in a number of ways. I find AlReader to be an even better choice, but I could easily live with NeoReader.

The Carta display offers 300dpi. Text is clear, and contrast is very good. When I first started it up, there seemed to be a problem with ghosting, but that has since vanished (like a ghost?). The front light is quite even. I have to look very carefully to see any blotchiness whatsoever. The brightness range is good. It is easy to find a comfortable brightness.

Battery life seems to be on a par with the C67 series, if not slightly better. Start-up time is not quick, but no worse than other eReaders.

The K-Pro has a microSD card slot. I have not yet put a card into it. It also has Bluetooth, but I have not tried that yet.

The K-Pro was also easy to root, for those who care about that.

Kudos also go to the eReader Store. I live in the USA, and this store is in Germany. Nevertheless, my device arrived 48 hours after I placed my order. Impressive!

I have found, so far, only one drawback to the Kepler Pro - the fact that Onyx saw fit to give it Android 4.0.4, which is even older than the C67's 4.2.2. This device should be able to handle a newer version of Android. The eReader Store says that a 4.4 version of the firmware is in the works. That would be a nice improvement.

Overall, I can definitely recommend the Kepler Pro, even with 4.0.4. Give it 4.4, and it gets even better!
Oscar Gonzalves




IP: 109.192.193.120





Aug 6, 2017




Endlich wieder ein Ebook-Reader der wirklich alles liest und skaliert. Ich habe schon Kobo, PocketBook und Kindle ausprobiert: Alle haben ein Problem mit selbstformatierten Epub (mit Calibre) oder Bücher die woanderst gekauft wurden als ihre eigenen Händler. Abgesehen davon das die Lesesoftware oft nicht mal imstande ist Bücher nach Geschmack zu verwalten haben sie Probleme beim Laden von "Artfremden" Büchern. Dies ist mein 4. Onyx-Reader und ich muss dazu nur noch sagen das diesmal sogar die Hardware einfach gelungen ist. Es ist ein schönes Gerät das in die Bestenliste gehört.
Only registered user can add review.
Login
Questions
(0)
No customer questions for the moment.
Your Question has been successfully sent our team. Thanks for question!
Customers who bought this product also bought:
digitizer-stylus
Stylus Max,N96, M96 (Large)
Replacement Stylus for Onyx Boox Max, N96 and M96 with digitizer.  It is also compatible...





(0)
13-3-inch-screen-reader
ONYX BOOX MAX2
Free Shipping (EU mainland)
ONYX BOOX MAX2 is a professional best equipped 13.3" E-ink...





(3)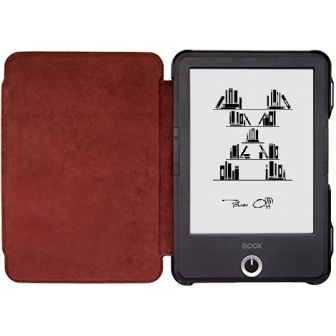 protective-covers
T76/T68 Cover with "wake up" function
The original Onyx Boox T76 / T68 cover interacts with the Boox. When you close the cover -...
€5.88
Regular price
€15.88
Price





(0)