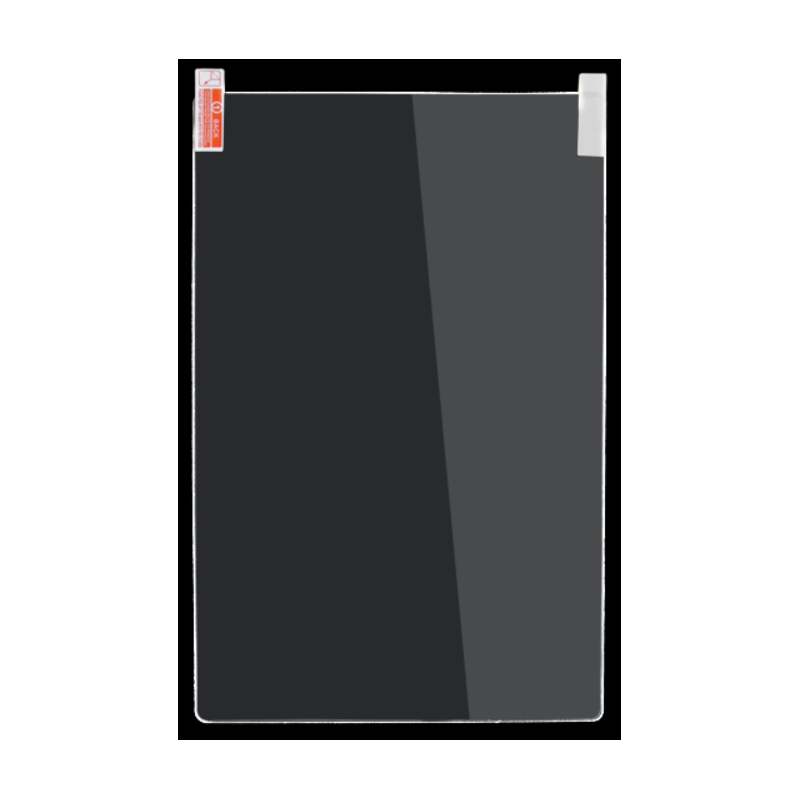  
Max Screen Protector 13.3
Matte screen protector suitable for Onyx Boox Max series (Max, Max Carta and Max2).
Protects against glare reflections, scratches, dust and fingerprints.
Easy to install, removable without residue.
Compatible with capacitive and inductive touchscreens.
Free shipping via UPS to EU for selected products and from 550 EUR. Low-priced shipping via UPS Express worldwide .

Returns accepted 14 days after delivery (please read our Terms and Conditions)
Made of scratch-resistant, highly transparent PET material and laser-cut on state-of-the-art machines.
Can be easily attached, as well as removed without residue.

Thanks to a special silicone adhesive layer, the film automatically adapts itself and then remains firmly and securely in place and can still be removed without residue.
No slipping. Once attached, the adhesive-free screen protector does not move any more. Optimal edge adhesion guaranteed

Optimized for use on touch displays - unadulterated presentation of the screen content and no impairment of operability.

Some installation tips :
- It's very important to install in a dust-free environment to avoid particles between your screen protector and screen.
- Thoroughly clean your screen.
- Use the dust-absorber to adsorb dusts in the screen. - Peel a small piece of the layer labeled "1" and adjust it carefully at the screen.
- in order to avoid air bubbles flatten the attached part of the protector slowly at the screen surface.
R Sławomir




IP: 89.64.33.46





Mar 30, 2018




It's really high quality screen protector

Yes, it's really high quality foil, matte and very similar to screen itself. Worth to buy. Thanks to the Seller for his comment that let me make this task properly. Simply saying, it's proffesional seller with proffesional product. It was very stressed moment but finally I put the foil on my screen without any single bubble :-) Thanks.
Only registered user can add review.
Login
Questions
(2)
From
Rostam
|
2018-11-14 16:53:40
Hi,

Could you please confirm whether the protector currently on sale is the same as the first batch you had back in Spring? Those were much better than Onyx's, and I would like to get some more of those. Many thanks
administrator
Yes, those are same protectors. But the supplier of Onyx is same as ours. Therefore the quality must be identical.
From
Julian
|
2018-06-13 13:47:19
Unfortunately, this essential ingredient is out of stock. When will I be able to buy it again? Is there even a screen protector for the Note in 11,3''? Or do I have to buy this one and crop it myself?
administrator
It is currently on back order and will be available in ca. 8-10 days again. We also have ordered screen protectors in the proper size for Onyx Boox Note series. So if you need the screen protector for Note , you won't be forced to crop it yourself - just order what you need. We will enable pre-order option for this product in a couple of days.

Your Question has been successfully sent our team. Thanks for question!
Customers who bought this product also bought:
onyx-boox
ONYX BOOX MAX 3 (WHITE)
Free Shipping (EU mainland)
ONYX BOOX MAX3 is another new professional and best...





(1)
accessoires
Onyx Boox Desk Stand
The  Boox Desk Stand designed to be able to use our tablets even more comfortably. Durable...





(0)
wall-charger
Wall Charger USB Adapter (Black)
Compatible for all devices with USB port: Ereader, Smartphones, Cameras, Tablets or...





(1)